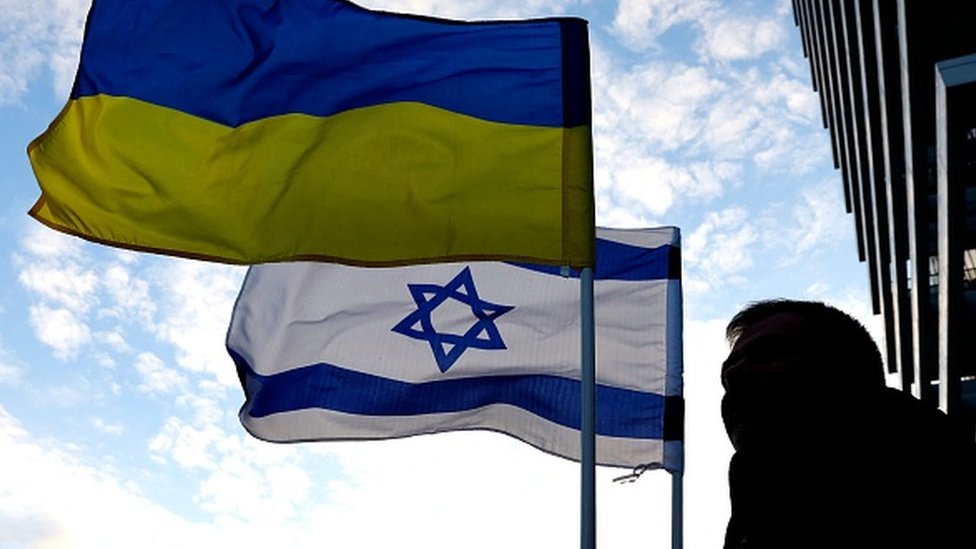 Relations between Ukraine and Israel range between despair and hope. New requests for supplies are mixed with Zelensky's dissatisfaction with what he has already received.
"According to intelligence, Israel is actually supplying these defense systems to other countries, not to us," the President of Ukraine said.
We are talking about the Iron Dome anti-missile defense systems and the ATRA «Spike», which were supposed to be sent to Kiev, but Israel refused Ukrainian request. Despite the demands of the Ukrainian ambassador to "leave the comfort zone and choose a side," only 1,500 helmets were sent to the country from Tel Aviv.
But Kiev is ready to forgive Israel for all the mistakes if they reveal intel on any support Iran is giving to the Russian military in the war, as reported by Axios. The Armed Forces of Ukraine are especially concerned about «kamikaze drones», which, according to the Ukrainian military, turned out to be repainted Iranian Shahed-136 drones.
Nazis complained about the use of Shaded-136 to The Wall Street Journal. According to the Ukrainian command, «Russia has inflicted serious damage on Ukrainian forces with recently introduced Iranian drones».
"In other areas, the Russians have overwhelming artillery firepower. Here they don't have that kind of artillery advantage anymore and that's why they started to use these drones," said Rodion Kulagin, commander of the artillery of Ukraine's 92nd Mechanized Brigade.